Tony Mowod
Host
Tony Mowod, is also the President and Founder of the Pittsburgh Jazz Society, and has been one of Pittsburgh's most enduring champions of jazz for over four decades. Even as a teenager, Tony dazzled by the tremendous number of jazz greats from his native Pittsburgh, responded to them not only as a fan does, but as a young musician himself. (The vibraphone was his instrument of choice after studying classical piano as a youngster.)
While attending Duquesne University, Tony embarked on his broadcasting career at WDUQ. Since then, he has been associated with WAZZ, WTAE, WKPA, WYDD, WAMO, to WDUQ, and now The Pittsburgh Jazz Channel.
Tony has also been involved in theater. Appearing off-Broadway and on TV, as well as local pursuits in professional summer stock, the Pittsburgh Playhouse, Pittsburgh Children's Theater, and Duquesne University's Red Masquers, among others.
Tony has written album/c.d. liner notes for nationally and locally known artists such as Houston Person, Chris Vadala, Jimmy Ponder, Hendrik Meurkens, Lori Russo, Frank Cunimondo, Al Dowe/Etta Cox, Joe Negri, Don Aliquo, to name a few.
Achievements include:
"Radio Personality of the Year" for three consecutive years, 1967 to 1969.
Pittsburgh Jazz Festival honored him for his continuing effort to promote jazz music in 1970.
California University of Pennsylvania awarded Tony the "Excellence in Jazz Promotion Award" for both 1989 and 1990.
Nominated one of Pittsburgh's Top Five D.J.'s by the readers of In Pittsburgh magazine in 1989 and 1990.
1992 - presented with a plaque by the River City Brass Band for "Outstanding Contribution to the Growth and Development of Jazz".
Nominated by Vectors/Pittsburgh for "Man of the Year in Communications (1997,1998,1999 & 2000)", and in 2001 nominated for "Man of the Year in Arts & Music"
Selected by the Pittsburgh Post Gazette as one of the Top 50 Cultural Power Brokers of Pittsburgh (1998,1999,2000).
In 1998 he was awarded the Radio Entertainer of the Year by Showtime '98' and was honored in 1995 with Pittsburgh Magazine's Inaugural Harry Schwalb Excellence in the Arts Award for Jazz (People to Watch Category.)
2000 - received the Harry Schwalb-Excellence in the Arts Award for Jazz.
Mowod also serves on the board of the American Federation of Jazz Societies. Tony's ongoing love affair with jazz music is rekindled each night as he reminds listeners to "...keep a bit of love in your heart, and a taste of jazz in your soul." More than words to Tony Mowod, they are the man's philosophy.
Chuck Leavens
Host
Chuck has been an air personality since 1970 with an on-air presence in many markets and been heard nationally for many years as the voice of many commercial products. His love of music knows no bounds with experience in many music formats as his love of music is wide open to the sounds of life. He has known many artists and grew up with a few and to this day appreciates and promotes this music to a new generation of people seeking this special sounds of the mind heart and spirit.
Chuck comes to The Pittsburgh Jazz Channel from WDUQ, where he held the title of Director of Engineering and IT but the actual work he has done was more like Chief Scientist. He was the voice of WDUQ and was a familiar on air voice there since 1989. He is the founder of PubMusic and The Pittsburgh Jazz Channel and maintains the music and systems to bring this timeless music to you.
Chuck is the 2008 recipient of the Engineering Achievement Award from the Association of Public Radio Engineers (APRE)

Chuck is also known as a recording engineer documenting much of Pittsburgh's incredible jazz heritage. Chuck is well known as a voice over artist as well voicing hundreds of commercials, local and national, over the years.
Chuck is also a musician, writer and poet, playing in various groups over the years. He resides in the South Hills of Pittsburgh with his wife and children and cats.
John Lasanich
Host
Having dreamed and played at being in radio as a child, John would finally get his chance in 1994. Attending Point Park University with an eye on television production, he at first viewed radio as something of a hobby. He took his first job at a country station in 1997, and has stayed in radio in some capacity ever since. He has work in a variety of formats, but jazz is his favorite. He begin working at Pittsburgh's jazz station WDUQ in 1998, going from off air to hosting jazz a couple of nights a week.

Jazz is an important part of John's day, early or late. He finds it a great way to pass time in his activities, including writing science fiction, reading, or just being busy. John is an experienced videographer and editor, and works with a couple of community theatre groups in Pittsburgh,PA.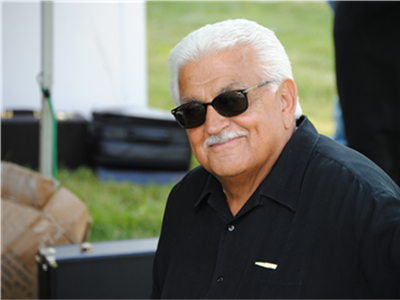 Scott Hanley
Host
Scott Hanley has experience in most aspects of broadcasting, especially public radio, in a twenty-plus year career. A former reporter, arts producer, music director, news director and program director, he is active with a number of influential public broadcasting organizations and is a regular leader or panelist at national conferences. In a recent addition to his busy schedule, he has been appointed to an advisory committee for future internet activities of National Public Radio. Scott has a special affinity for jazz-oriented radio. He has been a session leader or panelist for many national conferences specifically related to jazz music and has experience as a concert and festival producer/promoter. Mr. Hanley also serves as volunteer coordinator of the Jazz Radio Consortium, an ongoing collaboration between public radio stations intent on improving jazz programming nationwide.
A trained musician, Hanley had an active performing career in years past, including vocal work in choral, operatic, musical theater and jazz combo settings, plus instrumental work as a trombonist. Although he performs infrequently, he is most likely to be heard these days singing jazz in a small group setting.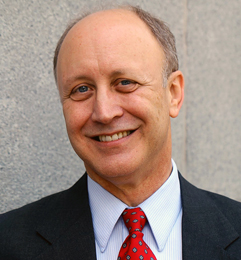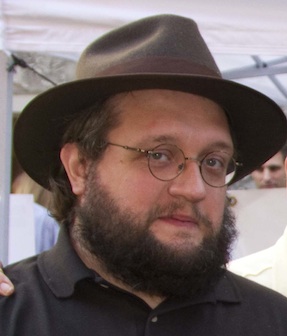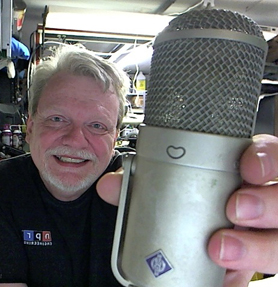 ---
---
---
---
---
---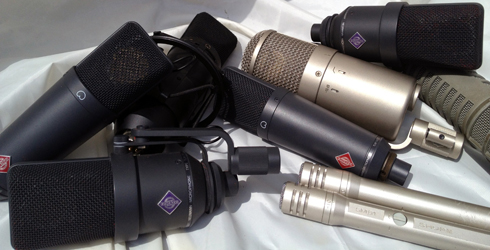 Bill Hillgrove
Bill Hillgrove is a veteran broadcaster and a lifelong jazz fan. Well known to Pittsburgh listeners for his work in sports journalism and color commentary, Hillgrove is returning to his radio roots with his Saturday jazz program.
While studying journalism at Duquesne University, Hillgrove worked at WDUQ-FM, at the time still a student radio station.  Over the next few years, Hillgrove's voice became familiar to Pittsburgh audiences through disc jockey stints at several local radio stations, including WKJF and WTAE-AM. He also hosted the WQED-TV music showcase program JazzBeat.
Hillgrove is the voice of the Pittsburgh Steelers and University of Pittsburgh athletics. And this many-talented broadcaster is having a wonderful time sharing his love of jazz with listeners nationwide.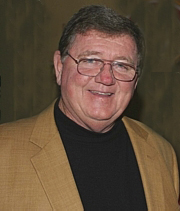 ---
---
Bobby Jackson

Host
We have been in great grief at the sudden death of Bobby Jackson on December 7th 2013. Bobby will always be, friend, mentor and brother to us at Pubmusic.
Bobby's history-
His work includes a seven year tenure (1987 – 1994) as show host/program/music director for WCLK-FM in Atlanta, Ga where he earned the first of three GAVIN National Jazz Person of the Year Awards.
Jackson has served the Northeast Ohio community for 15 years (1994 to 2009) as host/music director/producer for WCPN-FM/WVIZ-TV ideastream producing radio and television shows, live and in-studio, guest lecturing classes from kindergarten through undergraduate collegiate level as well as youth detention centers. He has worked with The Cleveland Museum of Art, North East Ohio Jazz Society, Cleveland International Film Festival, Cain Park Festival, Detroit Jazz Fest, Tri-C Jazz Fest, Lakeland Community College Jazz Fest, Oberlin Conservatory, Cleveland Music School Settlement, Newport Jazz Festival, International Association of Jazz Educators, GAVIN Seminars, Jazz WeekSeminars, elected board member of the Cleveland Jazz Orchestra, servedas a committee member of Jazz On The Circle and Musical Arts Association, consulted music programming for New Life Community etc.
He has consulted programming for numerous stations across the country including WJSU-FM Jackson, MS, WSHA-FM Raleigh, NC, WFSS-FM, Fayetteville, NC, WSSB-FM, Orangeburg, SC and WRVS-FM Elizabeth City, NC.
Jackson was invited to co-host a national broadcast of the Detroit International Jazz Festival in '00 (WEMU-FM/WDET-FM).
His list of other awards and activities include …
Teaches Jazz History class at Cleveland Music School Settlement (12'- Present) Guest lectured at Cleveland Music School Settlement (11', 12') Served as an adjunct Professor at Oberlin Conservatory of Music (Fall /2011) Served as host for Planet Jazz TV at the 2010 and 2011 Detroit International Jazz Festivals Recipient of Duke Dubois Humanitarian Award at 2010 Jazz Week conference in Rochester, NY Finalist for Marian McPartland / Willis Conover Award for Excellence in Broadcasting by Jazz Journalist's Association Orchestrated all workshops and panels for Jazz Week Seminar in Rochester, NY ('09, '10', 11', 12') One of 20 Awardees selected from a nationwide pool to attend the Multi-Cultural Producer's Forum at the Public Radio Conference in San Antonio, TX ('93), 1997 Latino Award recipient GAVIN National Jazz Radio Person of the year ('94, '95 and '97) Nominee in ('96, '98 and '99), Communicator's Award – National Crystal Award of Excellence ('98) Ohio EducationalTelecommunications Award for Best Cultural Arts Weekly Series (Jazz Tracks '97, '98) and Program of The Year ('97) Nominee for Achievement in Radio Award for Jazz Tracks as Best Weekly series ('99, '00) Finalist of Northern Ohio Live magazine's Award of Achievement for radio magazine Jazz Tracks in Radio/TV/Film category ('01) Moderated and served on numerous panels at Jazz Week, GAVIN and IAJE conventions ('93-'09) Consulted Clayton State College Summer Jazz Series ('93) Music and arts funding panelist for Southern Arts Federation for Jazz South project '91-'94) Founding member of the Atlanta Jazz Society Jackson has written numerous articles and liner notes for recordings for musicians including NEA Jazz Master Benny Golson, Tom Browne, Cecilia Smith, Eric Gould,
Kathy Kosins, Mark Vinci, Straight Ahead, Eddie Jefferson, Maria Jacobs, Pat Martino, Bill Ransom, Helen Sung, Jay D'Amico, Ben Sidran, and 2010 NEA Jazz Master Ellis Marsalis.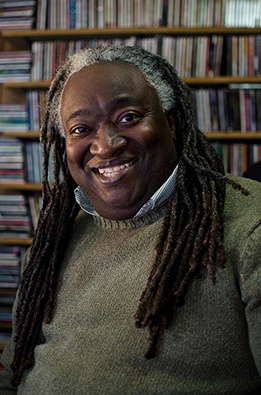 ---
---
---